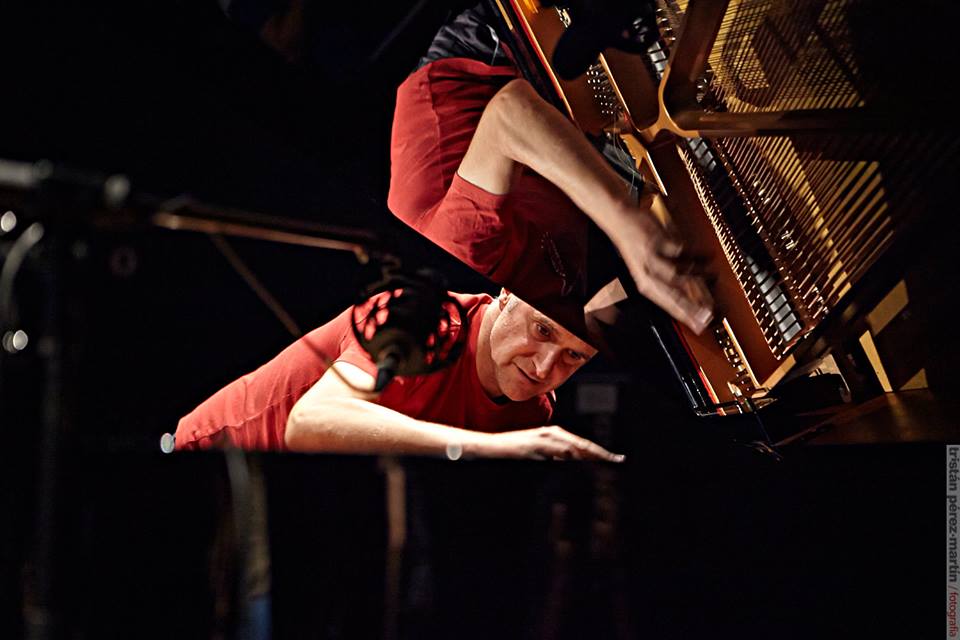 Sevilla.- El músico y pianista Alejandro Rojas-Marcos y la bailarina y coreógrafa María M. Cabeza de Vaca dirigen el Taller La improvisación en las artes escénicas: Danza y Música, organizado por la Universidad Internacional Menéndez Pelayo (UIMP) de Sevilla en colaboración con el ICAS del Ayuntamiento de Sevilla, que se celebrará el 25 de noviembre en el Espacio Turina.
El taller, cuyo plazo de matriculación está abierto, tiene como objetivo trabajar a fondo la improvisación interdisciplinar, la relación espontánea entre la presencia corpórea y la presencia sonora. De esta manera, músicos y bailarines compartirán el espacio desde dos lenguajes diferentes, dos formas de articular el tiempo que no se excluyen entre sí, lo que permitirá una mayor profundización en la práctica.

La actividad formativa tendrá un total de ocho horas presenciales y dos horas no presenciales (con un horario de 10:00 a 14:00 horas y de 16:00 a 20:00 horas) y una sesión abierta al público como ejercicio final. El curso está dirigido a músicos, cantantes y bailarines interesados en la improvisación.

La formación académica del reconocido pianista Rojas-Marcos se ha desarrollado entre los conservatorios de Sevilla, el Liceo de Barcelona y más tarde en la Staatliche Hochschule für Musik de Friburgo (Alemania). Tras una primera etapa de dedicación a la música clásica, su carrera se ha ido centrando progresivamente en el trabajo de la improvisación y en una intensa colaboración como compositor e intérprete en espectáculos de danza y teatro con los que ha girado por toda Europa.

Como improvisador, Rojas-Marcos ha participado en numerosos conciertos y encuentros en los que ha tenido ocasión de tocar con la mayoría de los improvisadores más activos del panorama español como Wade Matthews, Ferran Fages o Duot, entre otros. En este ámbito, mantiene dos grupos estables: Urulario y Entenguerengue.
Por su parte, Cabeza de Vaca, es bailarina y coreógrafa, licenciada en Filología Hispánica y titulada en Ballet Clásico. Formada en Danza Contemporánea en el Centro Andaluz de Danza (CAD), ha trabajado como intérprete en compañías de danza y teatro.

Actualmente, Cabeza de Vaca combina su faceta de intérprete con la de creadora, con piezas como 'He disappeared into complete silence', 'Try to be happy', o 'Una forma fácil de acabar con todo' premiado como el Mejor Espectáculo de Sala 2012 otorgado por la Asociación de Profesionales para el desarrollo de la Danza en Andalucía.

Como docente, la coreógrafa ha impartido cursos en centros públicos y privados como el Centro Andaluz de Danza de Sevilla, el Conservatorio de Granada, el Centro de Artes Escénicas de Sevilla, la Universidad de Cádiz o el Conservatorio de Málaga, entre otros. En reconocimiento a su trayectoria, ha recibido el Premio Escenarios de Sevilla 2009 como mejor intérprete femenina de Danza y el Premio a la Mejor Intérprete Femenina de Danza otorgado por la PAD (Asociación de Profesionales para el Desarrollo de la Danza en Andalucía) en 2010 y 2012.